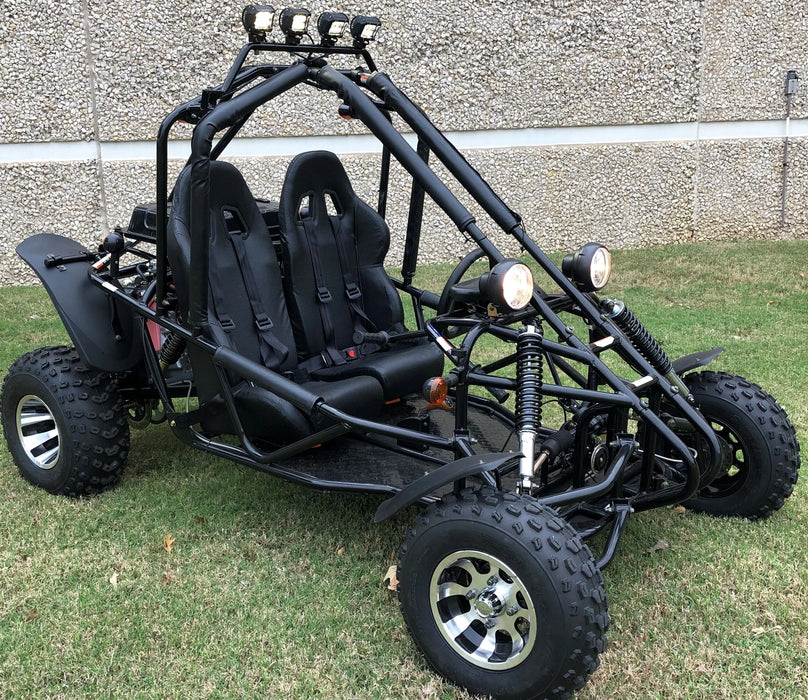 Transformer 300 DLX EFI
Original price
$3,999.00
-
Original price
$4,299.00
Free One Year Engine! Limited Time Offer!
 Off-Road Legal:
US EPA (Environmental Protection Agency) APPROVED
Unique & Genuine Factory VIN Number
NO CARB (This Unit is Legal For Sale In All States Other Than California)
For California customer please check our California Legal Section for CA DMV registerable bikes

Free Notification Before Delivery ($15 Value. Other companies may charge an additional $15 for this service!)

Free Technical Support Do not hesitate to call us if you need help with your product. We have a dedicated service department that is created just for that. We want to make sure you are completely satisfied with your vehicle. Call us @ 586-834-8639 for tech support.

Free 3 Month Parts Warranty ($49 Value. Other companies may charge an additional $49 for this service!)
Free No Additional Fee For Residential Delivery Notification ($49 Value. Other companies may charge additional $75 for this service!)

Free MCO/MSO Registration Documents ($55 Value. Other companies may charge additional $55 for this service! Yes, it does take some time and create those paper work and send it to you. However, the paper work doesn't come with your bike, you need to submit MCO Request after receiving bike. We offer those documents to you totally free! As soon as you submit a MSO Request to us, our MSO staff will mail those documents to you promptly.)
Specifications
Dimensions
Overall Length 100.79 (IN)
Overall Width  57.28  (IN)
Overall Height  66.54 (IN)
Wheelbase   80.12  (IN)
Minimum Ground Clearance 5.9 (IN)
Curb Mass 688 (Pds)
​
Engine
Type Water-Cooled,Single Cylinder,4-Stroke
Displacement 276CC
Max Power 13/6500
Idle Speed 1600+150 RPM
Main Fuel Tank Capacity 25L
Engine Oil 1.6L
Top Speed 53 HR
Battery Voltage,Capacity 12V 9AH
Chassis
Front/Rear Brake Type    Hydraulic Disc,Foot Control
Lubricate oil Type  SF10W-40
Lubrication Force & Splash
Cooling  Water Cooled
Ignition  ECU
Starting Electric
Spark Plug DR 8EA
Transmission Chain Drive
Tires
Size Front 21*7-10
Size Rear 22*11-10
The gearbox oil spec is GL-4, type is 85W-140, capacity is 750ml; and put engine oil into the engine too. The engine oil grade is SF, 10W-40, capacity is 1500ml.